About US
Premium German Language Institute In Jaipur
Are you looking for the Best German Language Institute in Jaipur? Are you planning to kick start your career in Germany? Or want to become a professional in German Language Skills? Welcome, we are here to teach and enhance your speaking skills in the German Language. As you know, German Language speaking and comprehension skills are in high demand as there is a massive requirement of German-speaking professionals in every occupation across the world. Mastering German-speaking skills can help you to grab thousands of career opportunities flying in the sky. Moreover, it can assist you in getting placed in the world's fastest growing economy nation.
Langoik is one of the best German Language Class Institute in Jaipur, helping thousands of kids, doctors, engineers, and other professionals to get expertise in German skills. We have a team of Goethe certified teachers who help you to enhance German language skills from level A1 to C1. Our courses help students to get scholarships and easy admission in German Universities. Langoik is an autonomous organization founded by Mr. Pradyumna Singh and should not be associated with any other organization.

German Language
German language learning is very easy at Langoik.

Counselling
We help you to choose the best course & university in Germany.

Results
We provide best teaching methods with Excellent Results.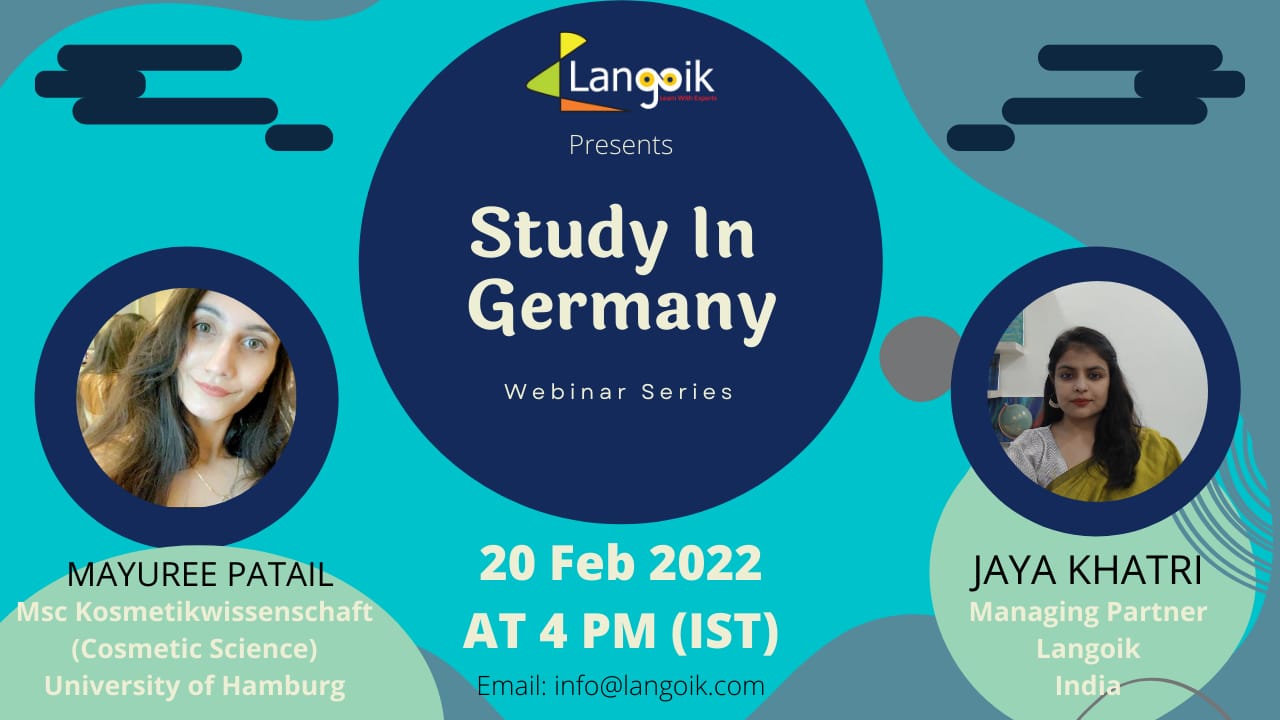 Mayuree Patail was a former student of Langoik and is currently an enrolled student of University of Hamburg.
She will share he story with you all on 20.02.2022 at 4 PM (IST).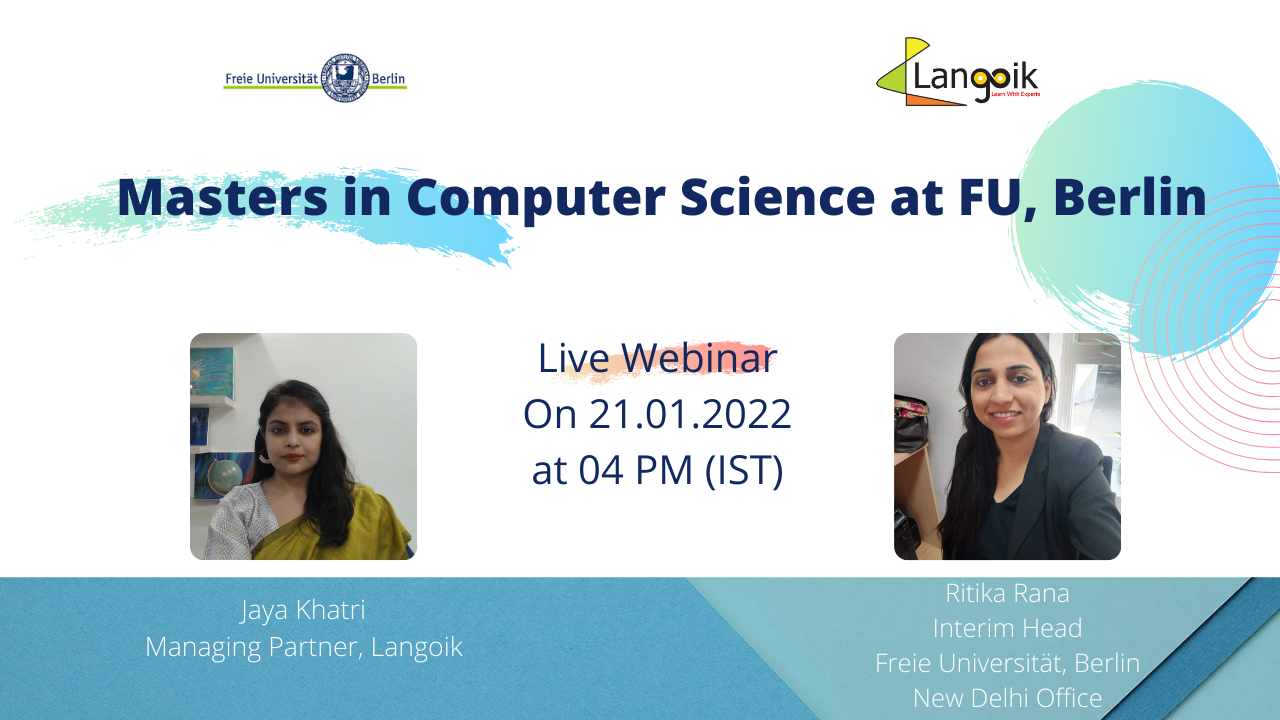 Langoik is organising a Webinar in association with Freie Universität, Berlin with the aim of showcasing the course programme offered by Freie Universität, Berlin. Though the session majorly focuses on the masters course offered by FU, Berlin in Computer Science, but the students aspiring to do masters in Mathematics/ Biology/ Chemistry/ Physics/ History or in Greek Philosophy are warm heartedly welcome. It also includes Q&A session, thus you are requested to come prepared with relevant questions.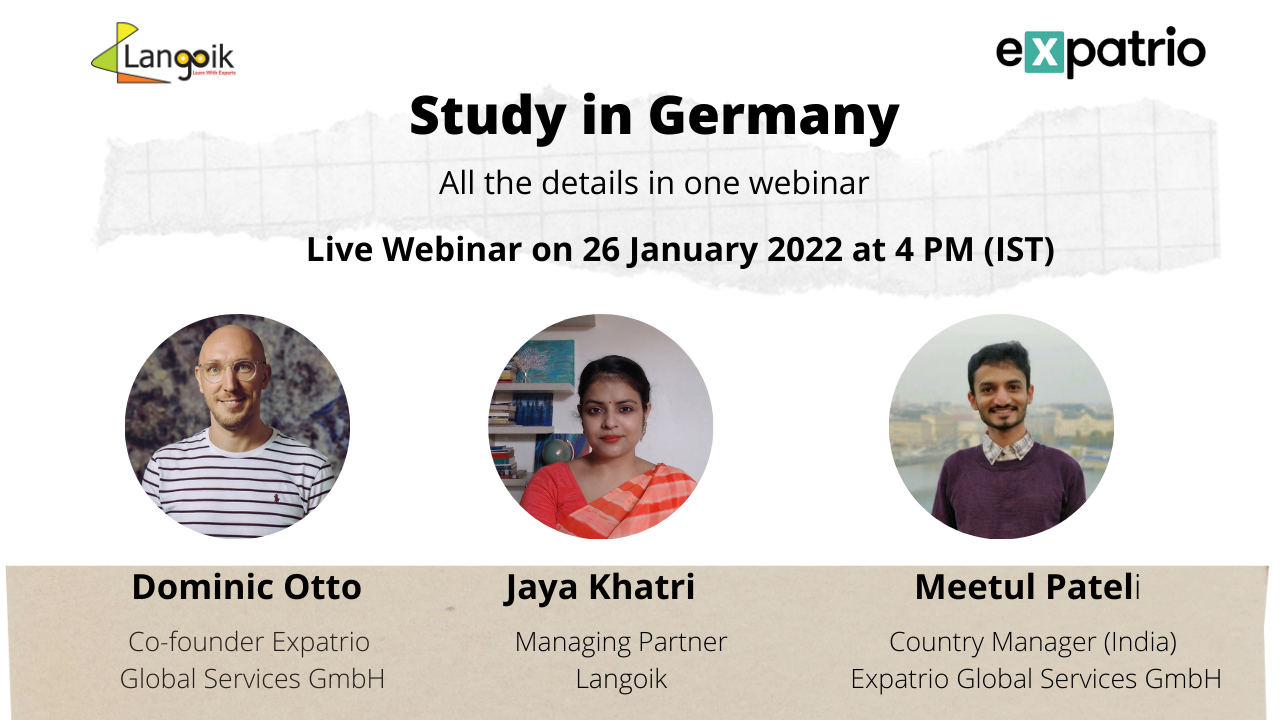 Langoik has achieved another Milestone and we believe in sharing. We are organising a webinar with Expatrio with the aim of breaking the traditional methods of finding yourself a course in Germany. This webinar would give you all the required info from the scratch. Register yourself now.
Please fill the following details to watch the webinar and get the updates
Study In Germany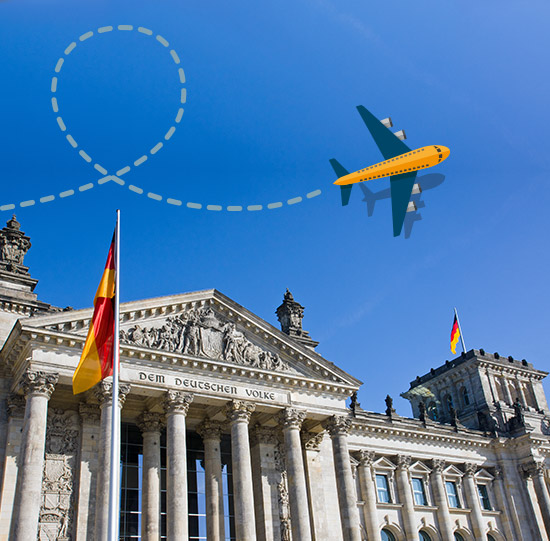 Please fill the following details to watch the webinar and get the updates
Study In Germany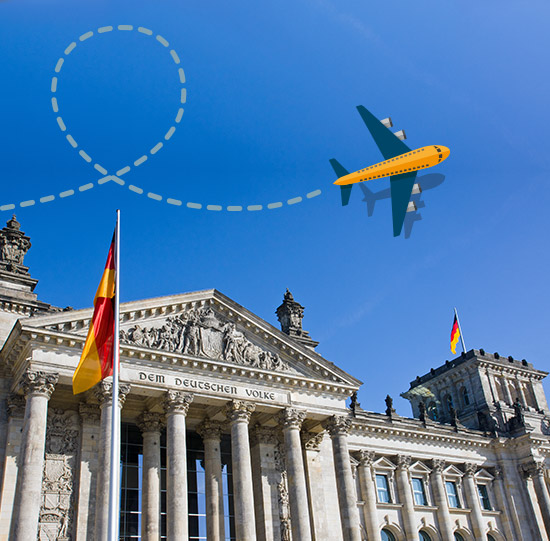 Please fill the following details to watch the webinar and get the updates
Study In Germany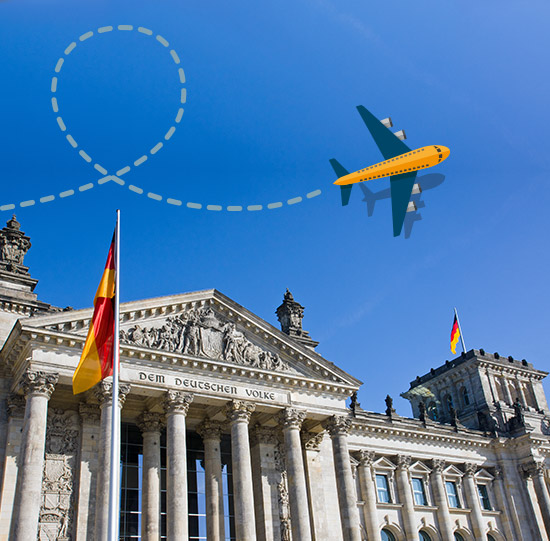 COURES
Choose Your Course
Level A1 – Basic Knowledge
After completing A1 level you can understand the most important information in short, simple texts which you hear or read in everyday life.
Level A2
After completing A2 level you can express familiar everyday situations in a comprehensible way and write short very simple letters.
Level B1 – Intermediate Language Use
By the end of the B1 level, the participants have consolidated and expanded their sound basic knowledge of colloquial German.
Level B2
Once you complete this level, you can understand the primary ideas of complex sentences on abstract and concrete topics.
Level C1 – Advanced Language Use
If you complete this level, it means you can easily comprehend various long and demanding texts. Moreover, you can understand the implicit.
Level C2
After reaching this level, you can easily understand everything that is read or heard. You are able to summaries the complex information in your own words.
FEATURES
Features of Our German Language Course
We are glad to inform you that Langoik is providing the best German Language Course in Jaipur. We help polishing the German Skills for those who are seeking to get expertise in German spoken and comprehension skills. Our German Language Institute in Jaipur is committed to providing excellence in making the German Language simple and easy to understand. We also offer you the perfect environment in which you can work on your speaking skills with experts. Langoik is the German Language Institute comprising team of highly qualified, and Goethe certified teachers. Our teachers ensure an open, communicative and tranquil environment that help students to comfortably learn the German skills. We teach you German in such a way that makes learning not only practical but also enjoyable.
Our Course Help You To Communicate Proficiently and Effectively in German
Develop speaking, listening, writing, and reading skill
With us you get a platform to learn To Speak German in everyday situations
German Language Course From Beginners to Professionals
Comfortable & Smooth Learning Environment That Makes German Learning Fun And Easy
Make Yourself Ready To Grab Opportunities Across The Globe
Get Opportunity To Study In German Universities For Free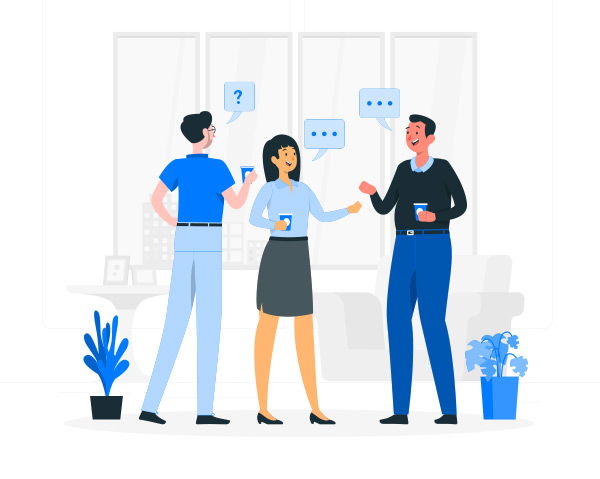 FEATURED
Our Students Working With

Doctors In Germany More Than
Engineers In Germany More Than
WHY
Why Choose Our German Language Institute In Jaipur?
German is the widely spoken language all over the world and native Language of Germany, Switzerland, Austria, South Tyrol. Moreover it is official Language of Luxembourg and Belgium. German is the third widely taught Language in EU & US, second and third largest contributor in the domain of scientific language and R&D sector. Moreover, German language is on high demand in the online world. As well as, German is also used in the business world as most of the developed companies choose German-speaking countries to make business deals. All shows that there are significant opportunities bind up with German Language. It opens doors for thousands of career leverage opportunities.
Langoik is the only German Institute in Jaipur offering comprehensive German courses that are advantageous for Doctors, Engineers, Students, and all other professions. Our courses help students to grow their conceptual and professional German language skills.
We provide complete study material that helps you become proficient
Comfortable Batch Timings
Help students even after the completion of their course duration
We have a team of Goethe Certified German Language Teachers
We provide certificates that are accepted worldwide
We also provide customized German Classes according to your requirement
Increase your expertise in the German Language from level A1 to C1
With us, you get a platform to start practicing with native speakers
Langoik is the leading German Language Institute in Jaipur helping students to prepare according to the international standard and make them skilled enough to face challenges effectively. Our students get opportunities to get placement in the world's largest corporate, establish their business internationally, work for the government, become journalist, instructor, engineer, and do excel in many other professions. Langoik aim to bring an open and communicative learning environment that encourages our students to start working on their German skills from day one.