Plan Your Graduation in Germany – Get Degree from the Most Lucrative Destination
At present, Germany is one of the most popular destinations for international students. It is mainly due to the reason that the country has various excellent universities and it offers good funding options.
If you are planning to get a degree from Germany, the Langoik has got a guaranteed admission program for Bachelor's degree in Public Universities. It is a unique program designed for students seeking help for direct admission in their desired course in Germany.
A wide range of choices is available in Germany for different streams. Most of the programs would require you to spend an extra year of study. Nevertheless, the programs offered by Langoik are German taught Bachelor's degree programs. You can directly enrol in first semester of these programs after completing the preparatory course offered by us.
Why Germany
Now you must be thinking that there are hundreds of countries from where you can get a Bachelor's degree, so why Germany? It is one of the most lucrative destinations to get a degree. Here are the reasons why you should choose Germany.
Low tuition fees in public universities
Top-quality education
Top-ranked universities
Impressive career options
Countless degree courses
Affordable living Cost
Most up-to-date study programs
Amazing world opportunities for international students
Bachelor's Program Details
Our guaranteed admission program includes two steps:
Step 1: Learn German from A1 to B1 level
You need to learn German to get admission to public universities. It is a common language for instructions in most of the degree programs. Therefore, foreign applicants are required to have excellent knowledge of the German language to get admission.
Step 2 : Prepare for Tests
While learning German, you are required to prepare for TestAs during the weekends. Moreover, during weekdays you need to prepare for TestDaF.
Below mentioned are the requirements to get admission to our institution.
Completed 12th grade from a state-recognized board
Students who have a B1 certificate can start with Step 2.
Students pursuing 11th or 12th grade can also take the admission and take classes during weekends. It will allow them to directly start their Bachelor's in the same year when they clear 12th grade.
Students pursuing 9th or 10th grade can start to learn the German language to be an expert in the language.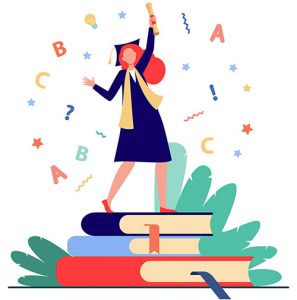 Computer Science
Electrical Engineering
Business Mathematics
Mathematics
Physics
Chemistry
Economics
Business Information Systems
Business Administration
Information and Media Technology
Printing and Media Technology (Winter Semester)
Architecture (Winter Semester)
Automotive Engineering (Winter Semester)
Mechanical Engineering (Winter Semester)
Industrial Engineering (Winter Semester)
Civil Engineering (Winter Semester)
Safety Engineering (Winter Semester)
Philosophy (Winter Semester)
Neurosciences with 70% and above
Human Medicine with 80% and above
Dentistry with 80% and above
Musicology (Winter Semester) (Assessment Test)
Interior Designing (Winter Semester) (Assessment Test)
Industrial + Electrical Engineering (Winter Semester) (2 subject bachelors)
German linguistics (Winter Semester) with 65% and above
English Linguistics (Winter Semester) with 65% and above
Geography (Winter Semester) with 65% and above
Political Science (Winter Semester) with 65% and above
Social Work (Winter Semester) with 70% and above
Sociology (Winter Semester) with 70% and above
Digital Medical Technology (Winter Semester) with 80% and above
Digital Public Health (Winter Semester) with 80% and above
Biomedical Technology (Winter Semester) with 80% and above
Psychology (Winter Semester) with 80% and above
Sports Science (Additional Assessment Test) (Winter Semester) with 70% and above
Health Economics & Health Management (Winter Semester) with 65% and above
2 Subjects Bachelor (Subject choice Computer Science, Chemistry, Mathematics, Physics)